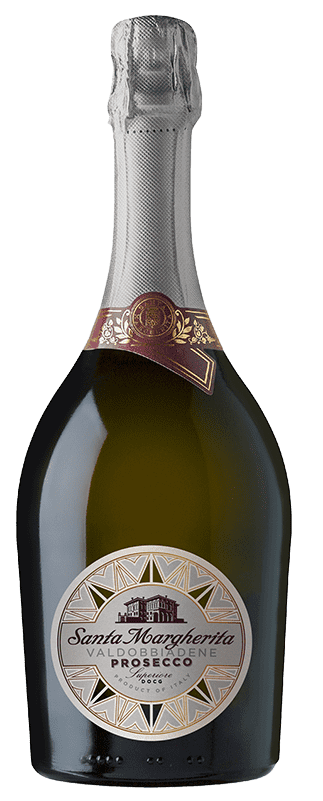 Valdobbiadene Prosecco Superiore
DOCG
Extra Dry
Grapes: Glera
Origin: Hills between Valdobbiadene and Conegliano
Alcohol content: 11,50%
Serving temperature: 8 - 10° C (46 – 50° F)
Recommended glass: A medium-sized, tulip-shaped glass, narrowing at the rim
Description
The base wine is put into pressurized tanks for the prise de mousse; it ferments in these for 18 - 20 days, with the aid of selected yeasts, at controlled temperatures of between 14 and 16° C. Once the desired pressure has been obtained (around 6 bar) the wine is chilled to -4° C in order to block the fermentation and encourage stabilization. It is then kept at a controlled temperature for at least one month, so as to favor its natural maturation in contact with the lees. At the end of this process, it is filtered and undergoes isobaric bottling.
Sensory & emotional characteristics
A pale straw yellow color, with fine bubbles. A quite intense, faintly aromatic nose, with hints of rennet apples. Very mellow flavor, underpinned by good acidity and a tangy quality: a very easy-to-drink style.
Food Pairing
Excellent as an aperitif, it goes well with appetizers and hors d'oeuvres, especially if they are particularly tangy or hot and spicy.
© 2020 SANTA MARGHERITA | IVA 00884040270