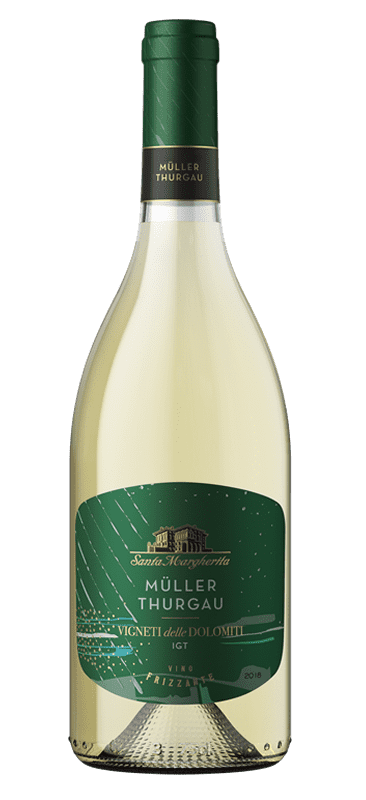 Müller Thurgau Frizzante
Vigneti delle Dolomiti IGT
Grapes: Müller Thurgau
Origin: Val di Cembra
Alcohol content: 11,50 % vol.
Serving temperature: 6 - 8° C
Recommended glass: Medium-sized tulip with narrow rim
Description
The grapes are fermented off the skins with soft pressing of the fruit. Active yeasts are added to the clarified must and fermentation takes 10-12 days at a controlled temperature of 14-18 °C. The wine is then racked into horizontal pressurized tanks and yeasts are added for further fermentation. When the desired pressure is reached, the temperature of the wine is lowered to -4 °C to halt the fermentation process. The wine rests on the lees for a few days before isobaric bottling.
Sensory & emotional characteristics
A lively wine with a distinct scent revealing green notes of apple and mint. Fresh and savoury on the palate with an aromatic finish of wild herbs and rennet apples.
Food Pairing
Excellent as an aperitif or to serve throughout a meal. A great accompaniment to battered seafood and vegetables or grilled vegetarian dishes. Extraordinary with pizza
© 2020 SANTA MARGHERITA | IVA 00884040270